Prince Abayomi Ogunjimi is the President and the founder of the award winning and famous Authentic Nigeria Football Supporters Club has revealed the secret behind naming his Supporter club Authentic supporter club.
Prince Abayomi Ogunjimi popularly known as Bonfrere. The name Bonfrere is because of his closeness to former Super Eagles coach, Bonfrere Jo says the name on Authentic Supporter clubs was to distinguish itself from the other football supporter club and make a different.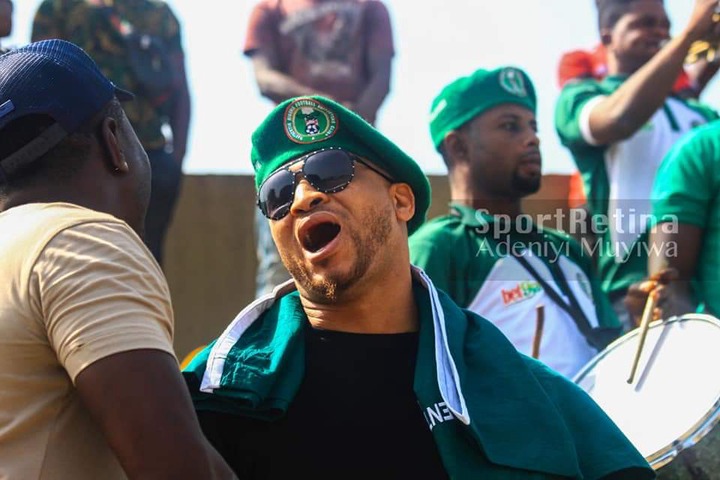 " Authentic is quite unique and we are not talking about no rift, no bad blood for any other but we're making to sound quite different because we're different"
"We're doing things in a different way, more digital, more social, more of a foreign standard".
According to Abayomi, the name Authentic is a kind of a symbol to differentiate from what so ever have been on ground, so that it will look so unique and quite different from what people have been saying.
Authentic Supporters club were recognized by the Africa football body CAF for their supportive performance during the Super Eagles games in the 2019 AFCON in Egypt and always every match venue of the Nigeria National teams.
Views All Time
126
Views Today
1