Head coach of Heartland FC of Owerri, Fidelis Ilechukwu has talked about how he uses for music to interact with his players and revealed he could have venture into music if not for coaching.
Fidelis Ilechukwu whom nurtured MFM from the formative stage. MFM Cup, Boska Cup, NLO, NNL and to the NPFL before leaving for Heartland sings and rap for his players doing his days in MFM.
"I could have be a musician because i love music so much".
"If I'm relaxing is music, If I'm sleeping is music, I'm eating music, even after training is music" He said.
The Former coach of MFM FC says music with meaning is an inspiration and said he uses for his players in MFM as a means communication and making them feel comfortable with him.
"Why you see most of the time I'm rapping our boys when I was in MFM, i try to use it because it makes my players to feel free because when a player cannot feel free to talk to you and discuss some certain things with you, is going to be difficult with you during the games".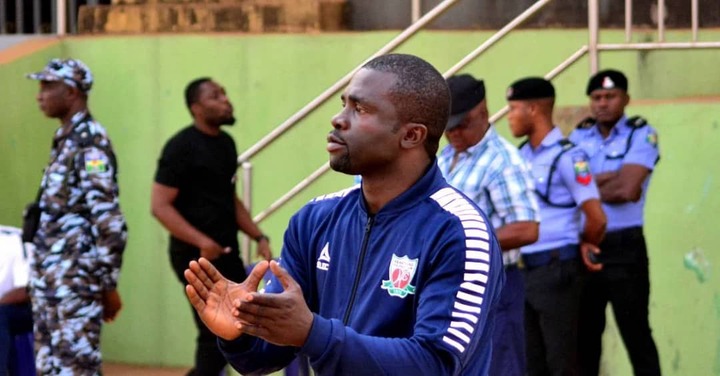 " I let them see me with them as same level, I gave them the platform to interact".
" I don't want to be like a coach that whenever to talk they'll be afraid". Said Ilechukwu.
Fidelis also said he uses music during his training to entertain players and have fun with them.
Fidelis Ilechukwu was the former coach of Lagos side, MFM FC where he was in charge of the club from the Nationwide league to the NPFL before heading to Owerri where he was unveiled as the coach of Heartland FC in 2019.